Well Inspired, Solar Fired!
Check out Rising Silo's events or Rising Silo's Facebook to learn about this week's happenings.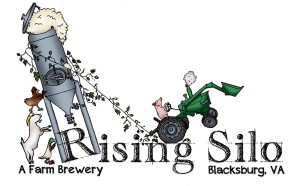 We share headquarters at 2351 Glade Road with Greg and Jess Zielske, who run Rising Silo Brewery, where you can get a tasty farm-inspired beverage. To see a menu of what food is currently being served at the brewery please see our page for Tabula Rasa, the farm kitchen.
When visiting the farm and brewery, please keep your dog on a leash and assume all fences are electrified.
TAPROOM OPEN:
New!- Thursdays     3 to 9 pm
Fridays      3 to 9 pm
Saturdays 12 to 9 pm
Rising Silo's purpose is to "create fermented beverages from the best ingredients, overflowing with thought and authenticity in taste. We aim to add to an evolving space that community members near and far may gather to connect, dream, celebrate and relax. We believe in fresh food, true brews, and good people."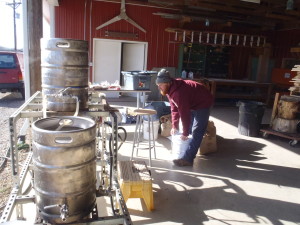 The brewery utilizes green energy through the power of the sun for beer production!   The barn at Glade Road has a 6K array of solar panels, as well as a solar hot water system for efficient hot water.  Both systems are graciously provided and maintained by our friends at Baseline Solar!
Get in touch with Rising Silo via their contact page or phone (540) 750-0796. For food inquiries, call Aaron Grigsby of Tabula Rasa at (703) 772-0312.