What's in now…
Mustard greens • Bok choy • Red and yellow onions  • Carrots • Escarole • Salad turnips •  Parsley • Dill • Cilantro •  Sorrel • Parsnips • Tat soi • Kale • Garlic • Daikon radishes • Salad radishes • Watermelon roasting radishes • Rutabagas • Spinach • Salad mix • Arugula • Thyme • Rainbow chard • Celery • Parsley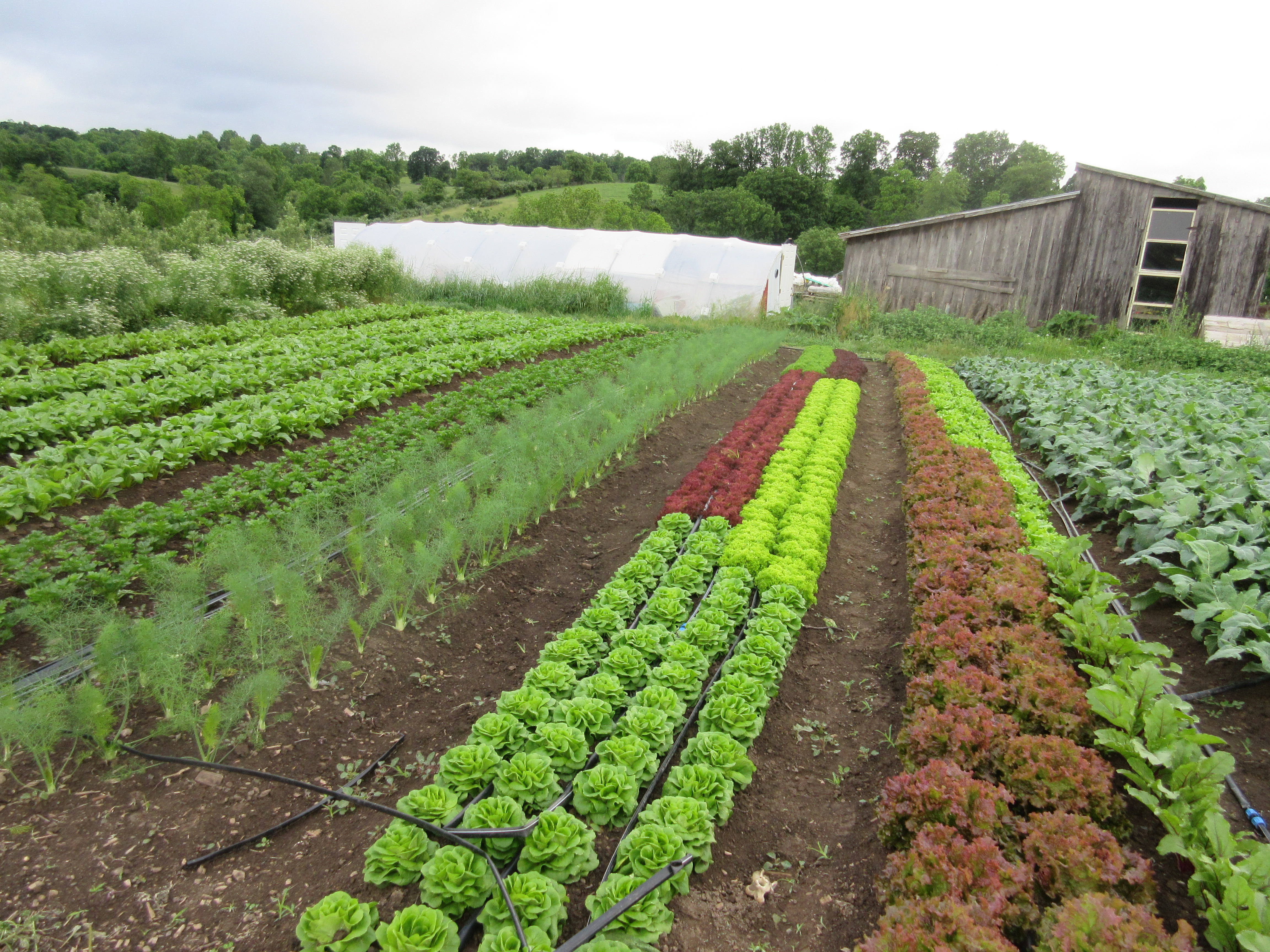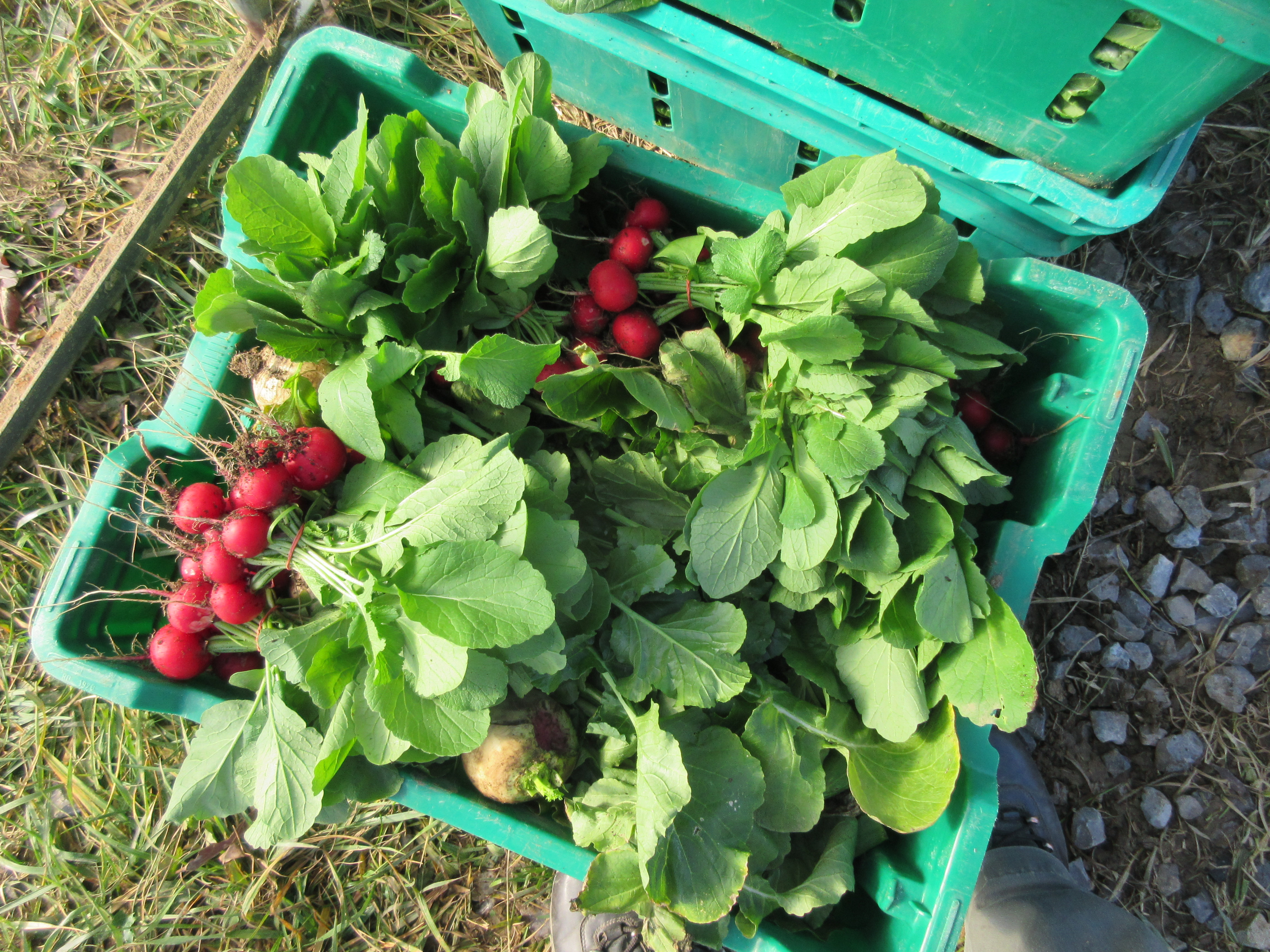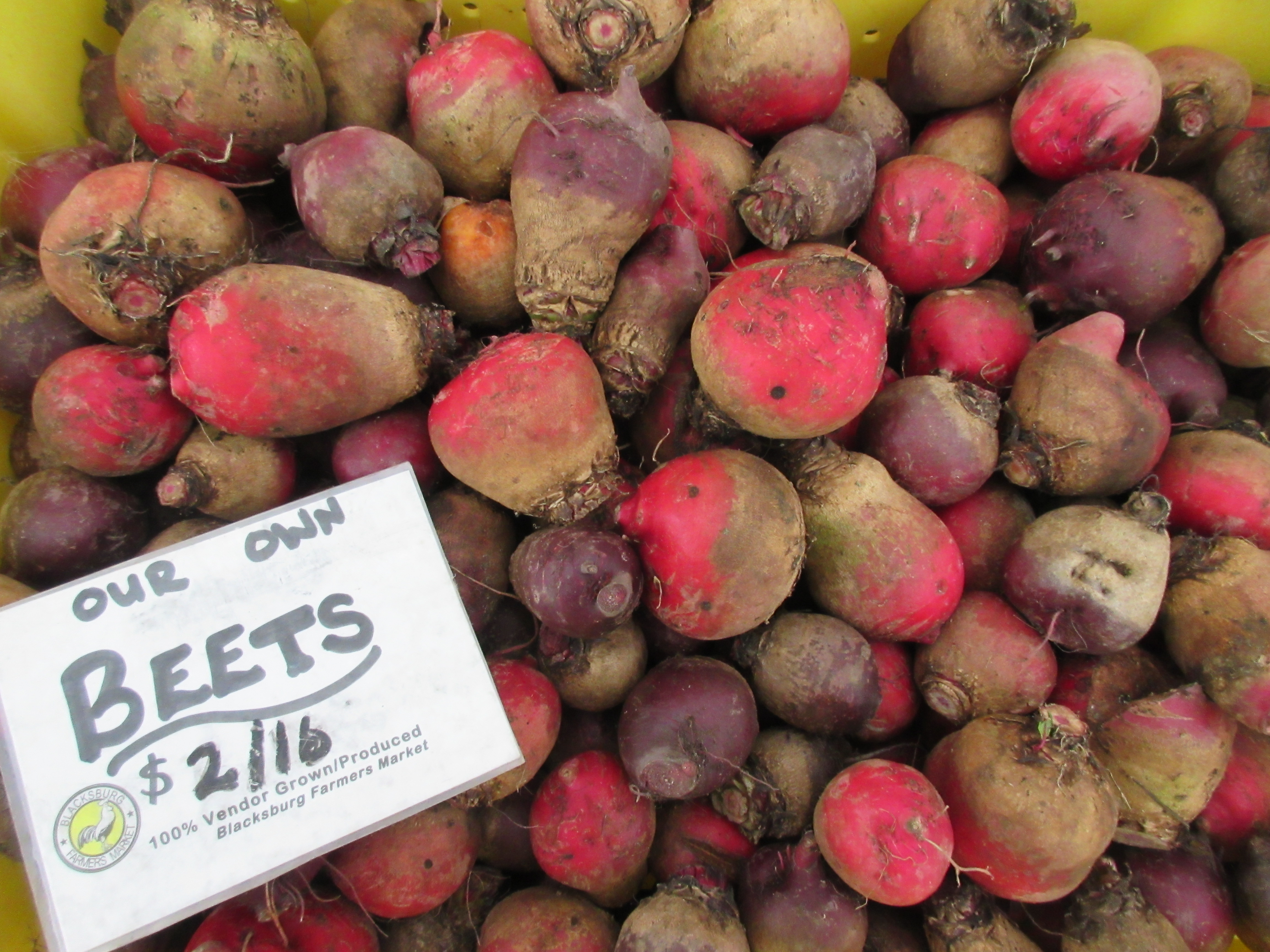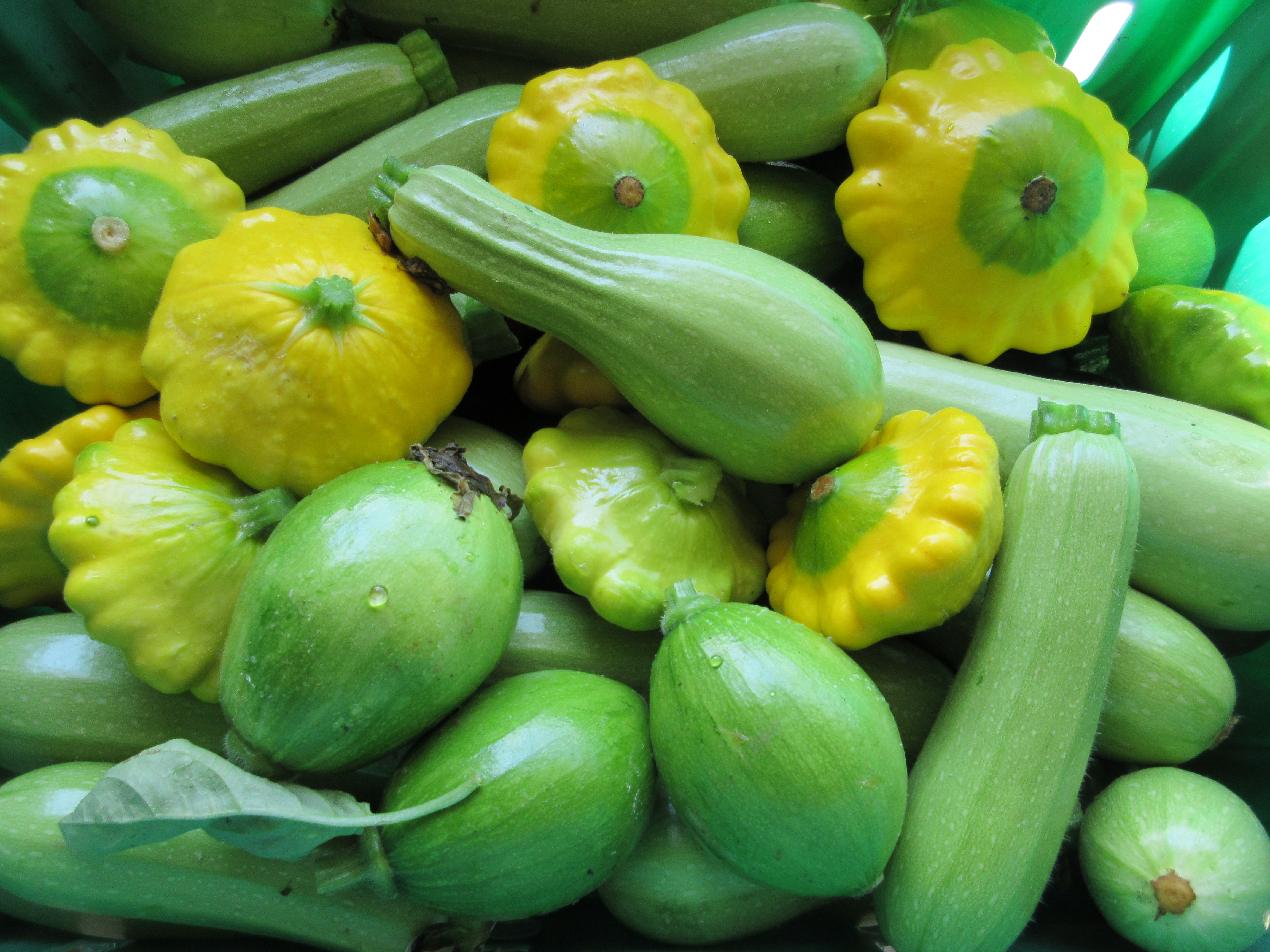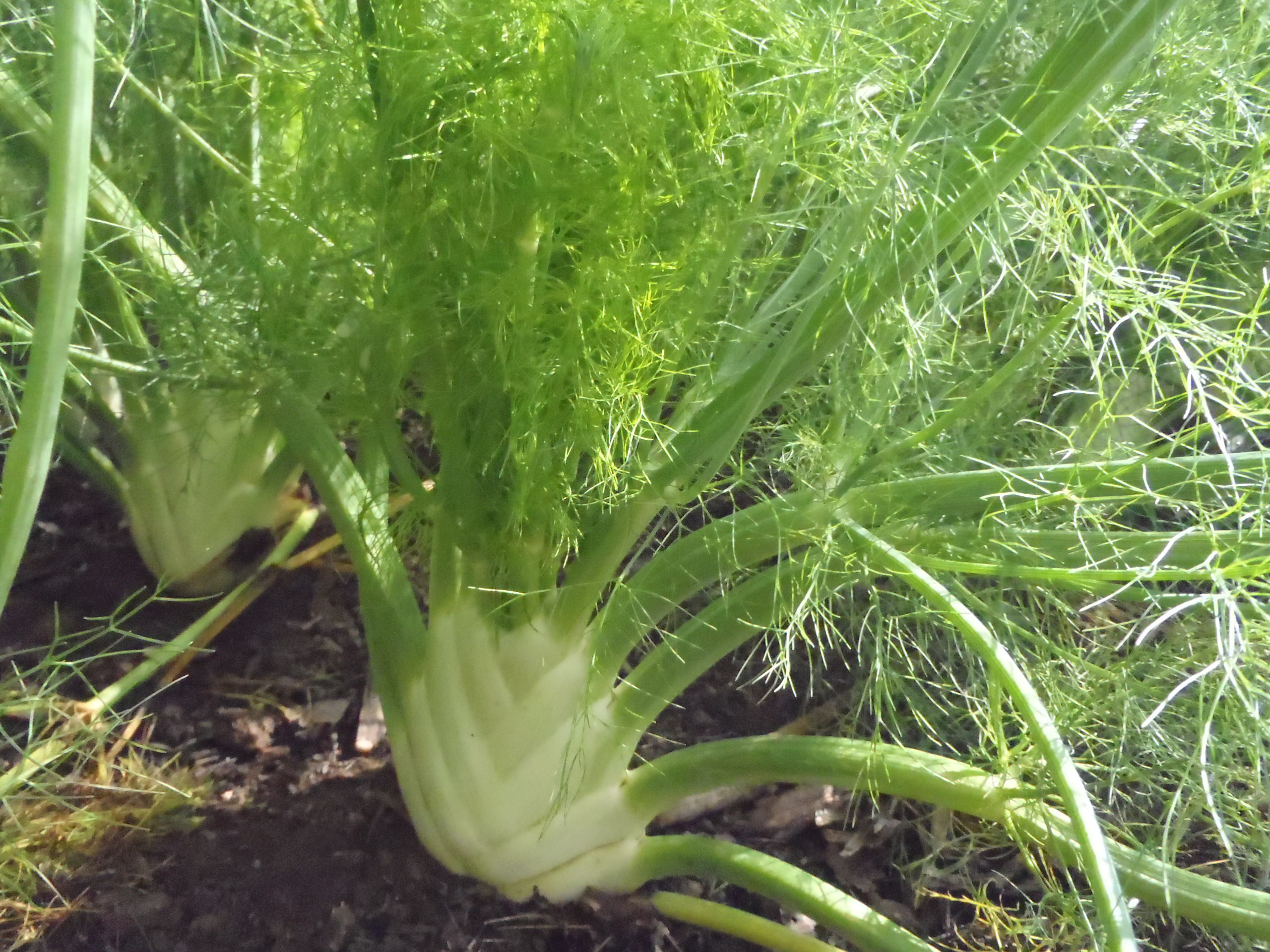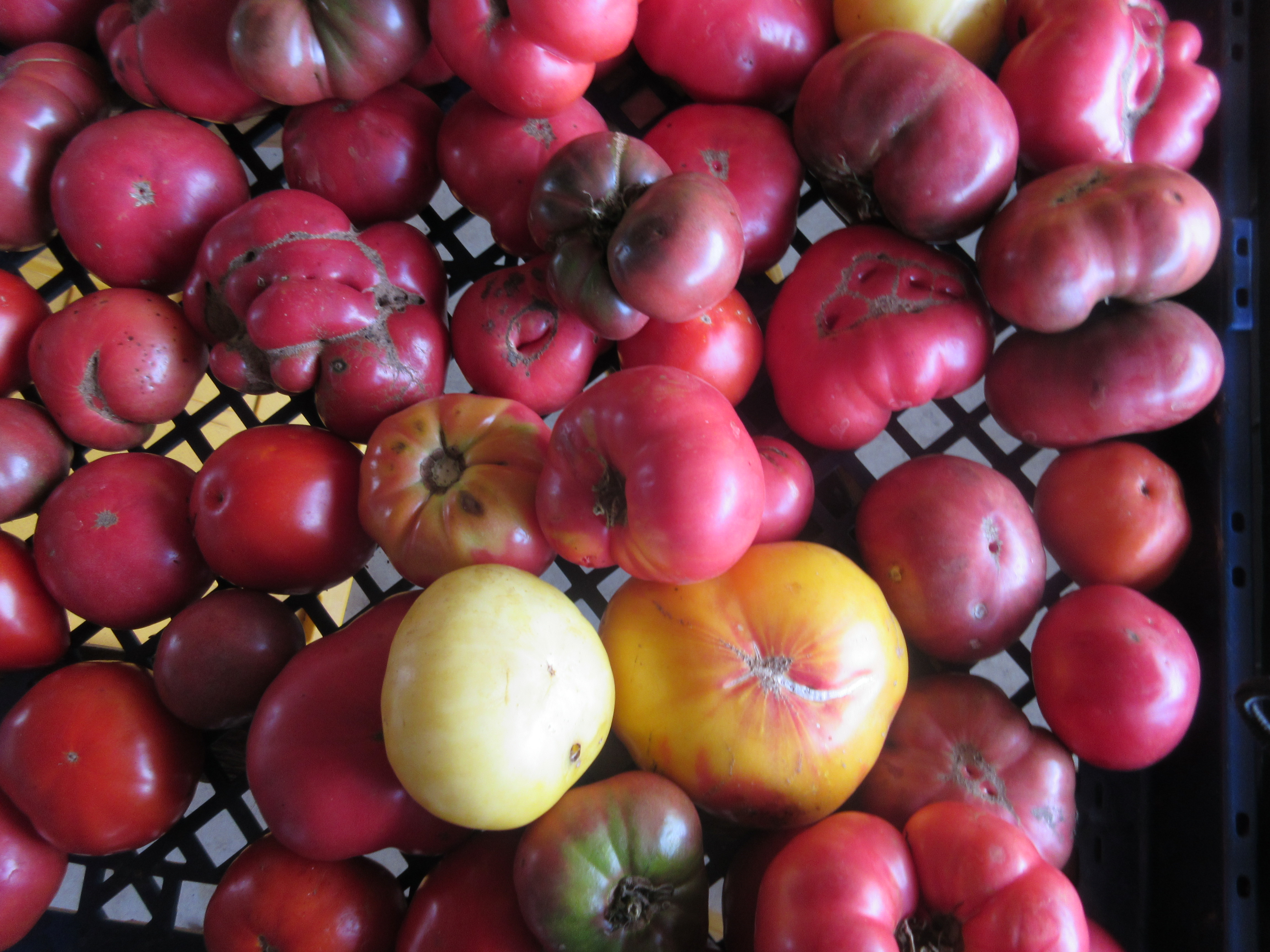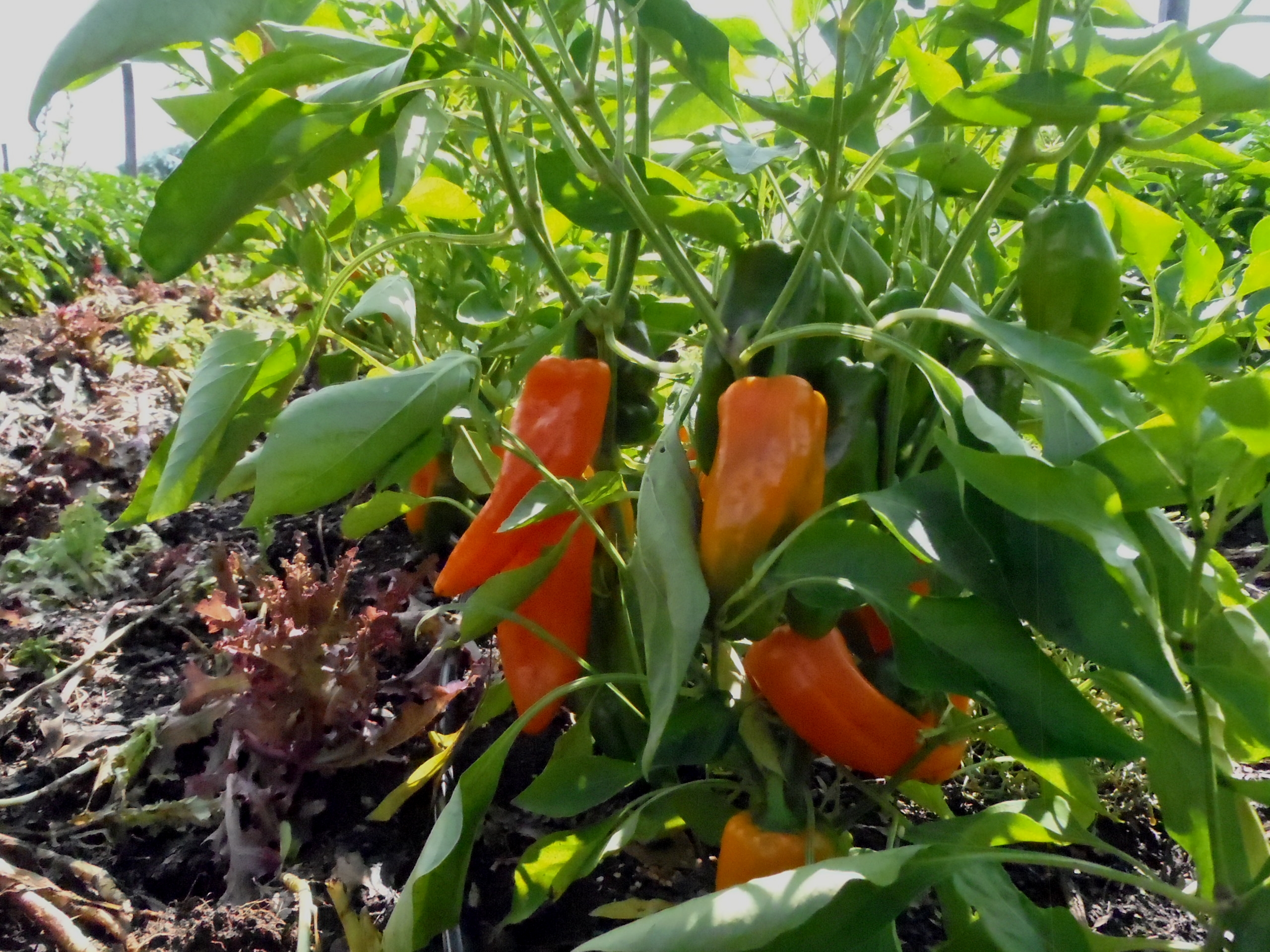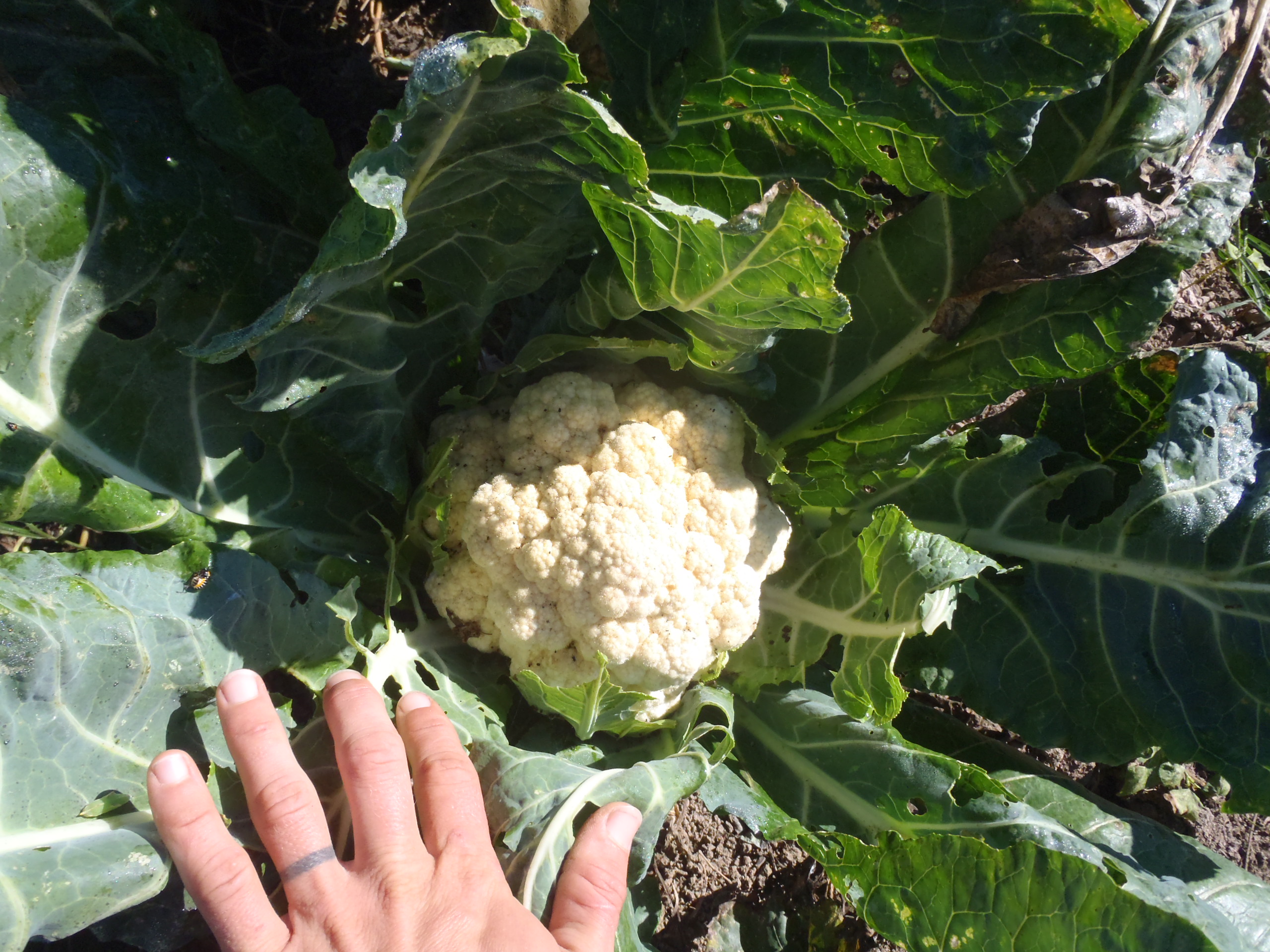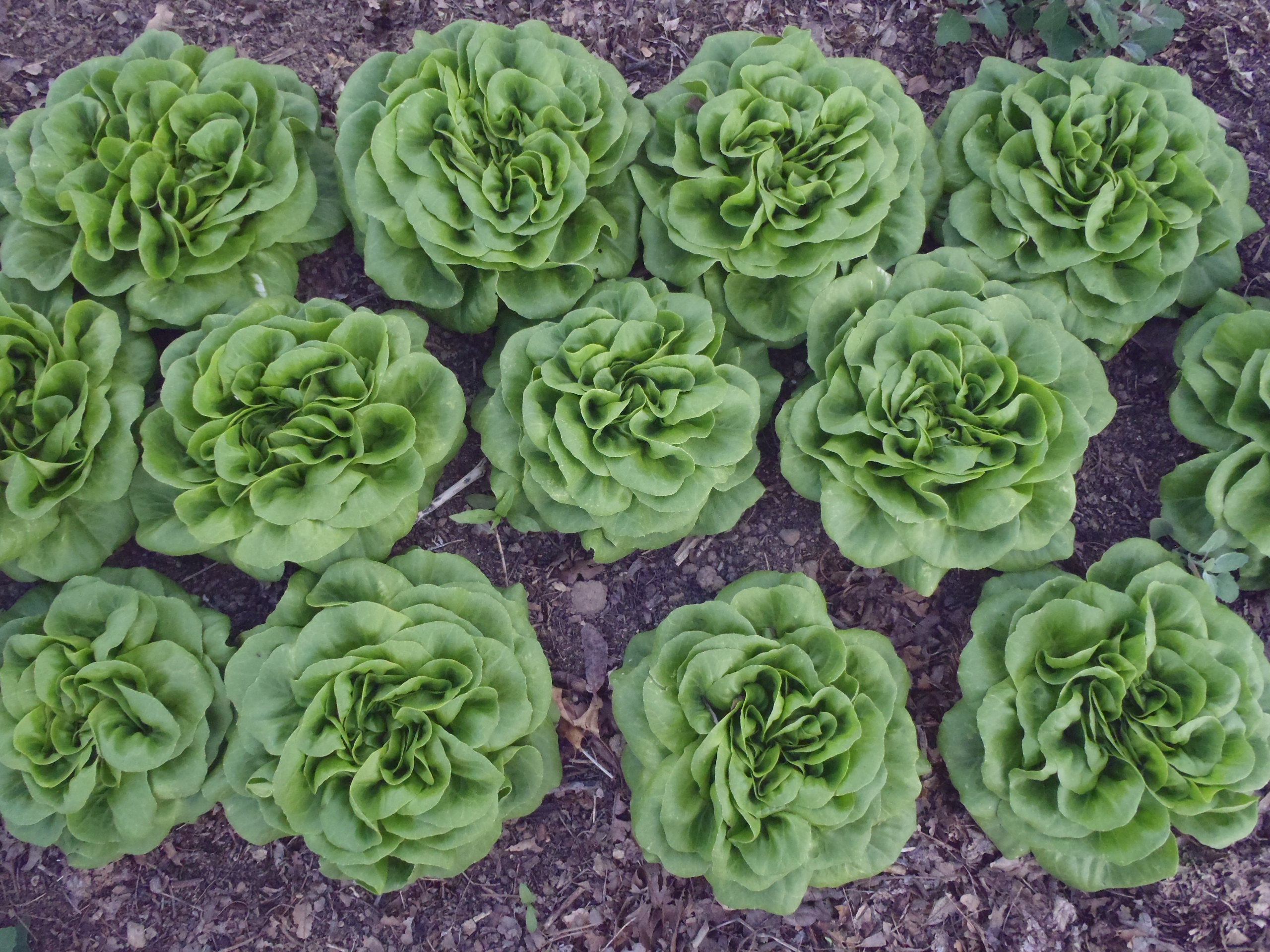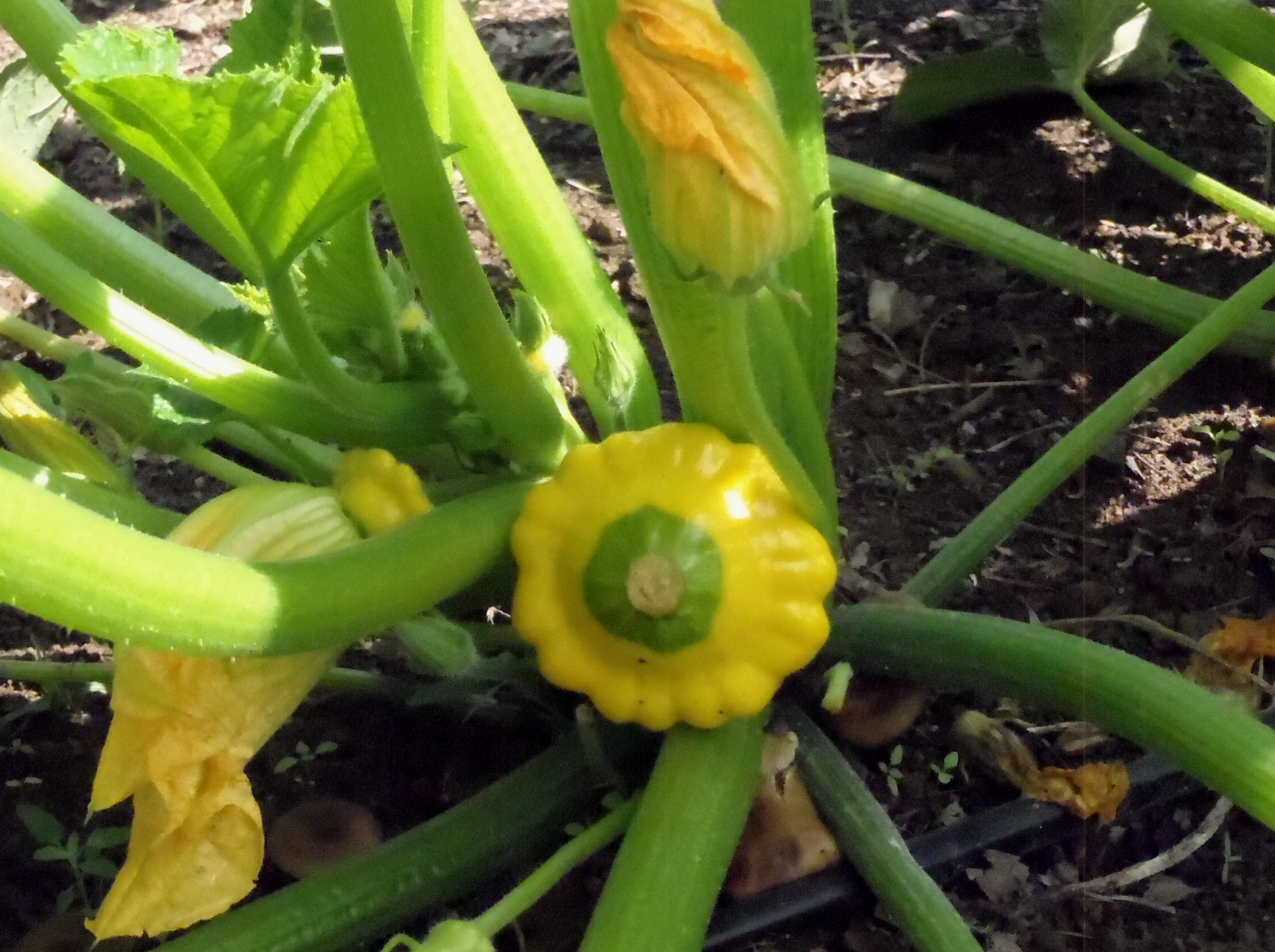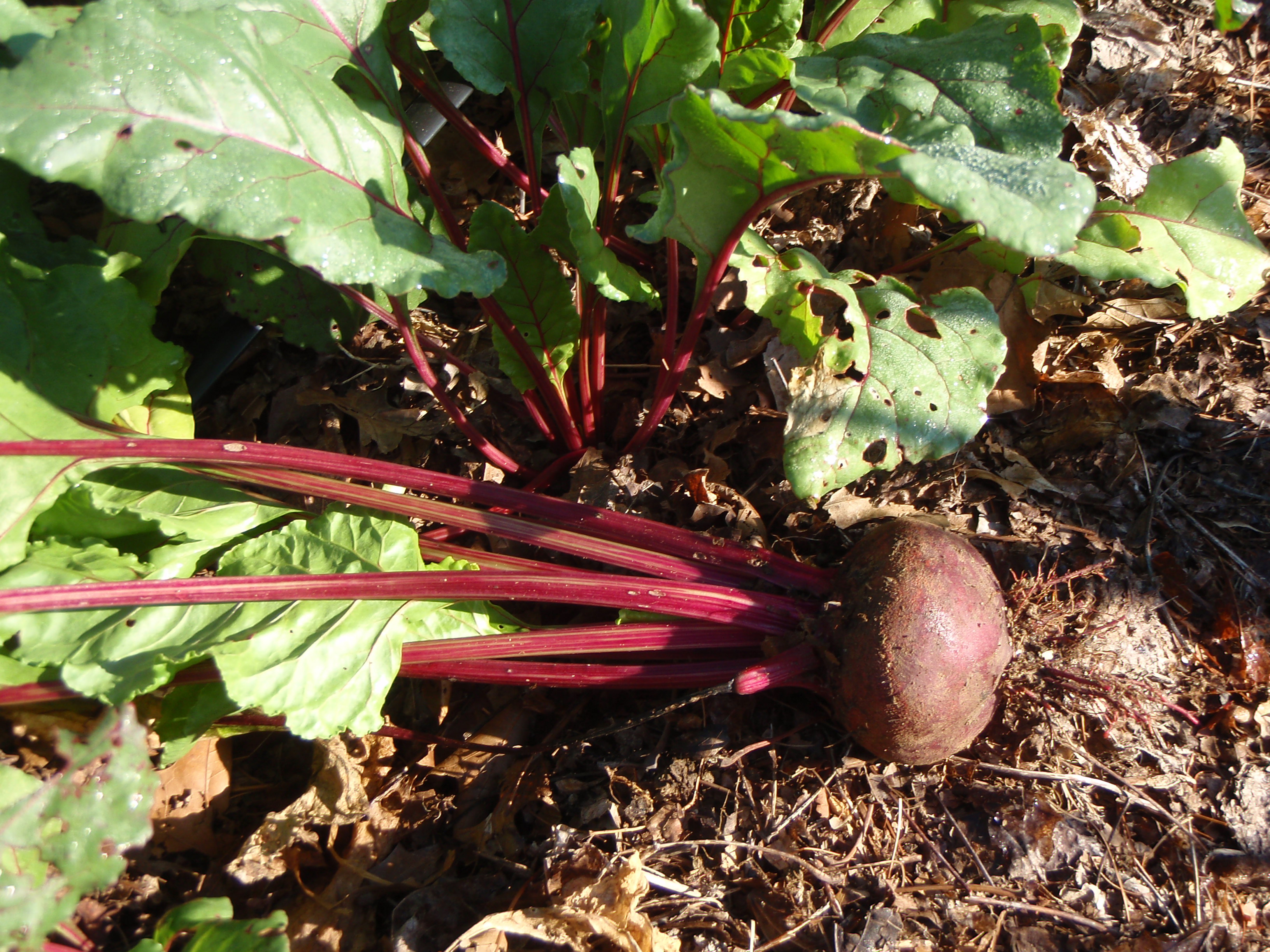 We think that we grow some of the best produce around and we have our soil to thank for it (plus the help from a lot of great hardworking folks in the area). Our production methods are based on building soil fertility and health by using organic-matter based mulches, crop rotations and cover cropping, and planting perennial flower borders to attract beneficial insects that prey on garden pests. Though our operation is not USDA certified organic, If we do find that we need to apply a fertilizer or pesticide we ONLY apply those which are certified organic and mainly available from Seven Springs Farm. If you have any questions about our products or growing methods, just ask us– no secrets here. Feel free to walk around our farm at 2351 Glade Road. Pictures and commentary about how we do things on the farm can be seen in our photo gallery.
We sell our vegetables locally in Blacksburg at the Blacksburg Farmers Market, through our own Farm Share (similar to a CSA), and our seasonal on-farm stand located at 2351 Glade Road.
Check out our facebook page or join our mailing list for updates on the farm.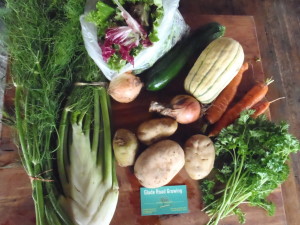 ---