Our Place
Winter Meats Share taking sign ups until Dec 1st!
Our meat share provides you with a variety of meats and cuts, all priced below retail value. The share includes 4 monthly pick-ups. Each monthly pick up contains roughly 15-20 pounds of meat and is packaged in USDA vacuum-sealed packs that should make it easy to fit in your home freezer.
---
Frozen chicken available through the winter!
 Bulk discounts available.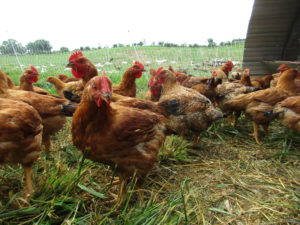 We are the only pastured broiler producer in our region that uses exclusively certified organic non-GMO feed.
---
We're at the Blacksburg Farmers Market
Saturday mornings 9 am – 2 pm through December 16th
---
Check out what's coming out of our farm's kitchen, Tabula Rasa on Glade.
They cook up delicious prepared foods all from scratch using the highest quality ingredients. Offerings vary with the season to highlight our fantastic produce.
Click here to see what's available this week.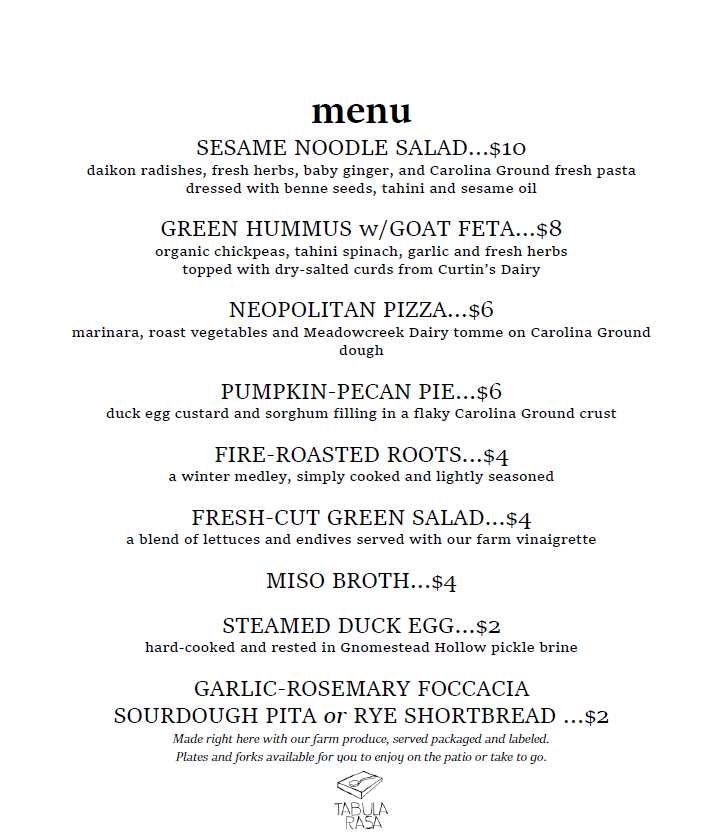 ---
Glade Road Growing  is a small farm on leased land across the street from the Heritage Park. We produce and direct market vegetables, chicken, duck eggs and more to the good people in and around Blacksburg, Virginia. This is accomplished with the assistance of our energetic employees, along with the helpful hands of several neighbors who just like to get dirty on the farm. We feel strongly that the resources to produce healthy food are right here around us and we enjoy helping other aspiring farmers in the area get started.
Our farming methods are based on building and maintaining soil health, biodiversity, and community involvement (read: fun). We do our best to serve as caretakers of the land by using organic matter-based mulches and cover crops. Although our intensive cultivation area only occupies about four acres, we also manage the remaining 44 acres of the property, part in rotational pasture and part in a managed riparian area for a tributary of Tom's Creek. Come by and introduce yourself- we'd love to meet you.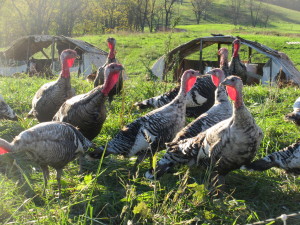 Want to know more about on-farm brews and food via Rising Silo Brewery and Tabula Rasa? Click here…